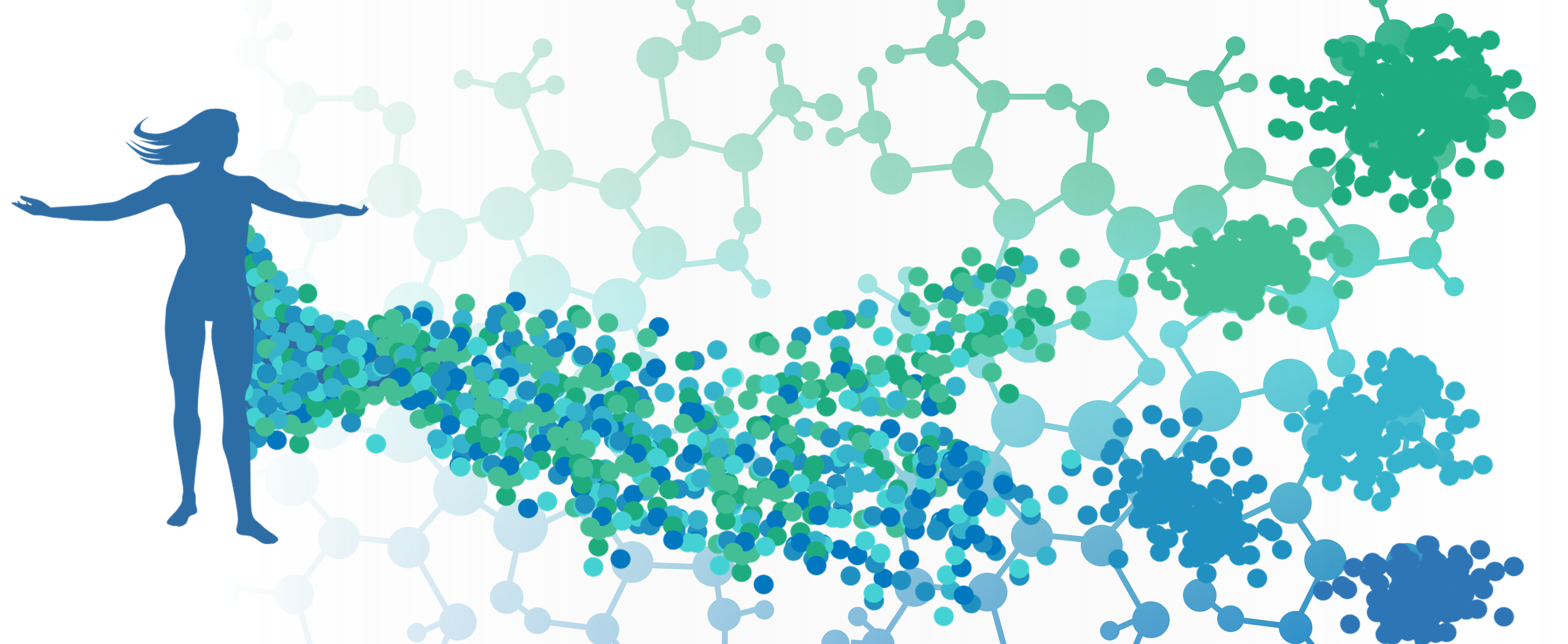 Team Science Leadership Scholars Program (LSP) in Women's Health, Autoimmune and Immune-Mediated Diseases
Funding Opportunity Announcement (FOA) Number: RFA-AMPAIM-LSP-22-001
Deadline for receipt: 5:00 PM ET on February 21, 2023
AMP AIM Program
The Accelerating Medicines Partnership® Autoimmune and Immune-Mediated Diseases (AMP® AIM) program is a collaborative effort between the National Institutes of Health (NIH), the Foundation for the National Institutes of Health (FNIH), pharmaceutical companies, and non-profit organizations [https://fnih.org/our-programs/AMP/autoimmune-and-immune-mediated-diseases; https://www.niams.nih.gov/grants-funding/niams-supported-research-programs/accelerating-medicines-partnership-amp]. The goal of the AMP AIM program is to study the cellular and molecular interactions and pathways that lead to inflammation and autoimmune/immune-mediated diseases. The AMP AIM Network is a collaborative effort that brings together experts in the areas of psoriasis, psoriatic arthritis, rheumatoid arthritis, Sjögren's disease, and systemic lupus erythematosus, as well as experts in the molecular analysis of tissue and other biological specimens, data analysis, biorepository and data management.
One of the primary objectives of the Network is to maximize scientific interrogation and exchange by sharing technologic methodologies, protocols, and discoveries within the network and with the broad biomedical research community. A cornerstone of the AMP AIM program is to create novel, easily accessible, open-source data and protocols that will foster collaborative interdisciplinary analysis of clinical and molecular data in autoimmune and immune-mediated diseases.
AMP AIM Team Science Leadership Scholars Program (LSP)
The LSP is a joint initiative that aligns the National Institute of Arthritis and Musculoskeletal and Skin Diseases' (NIAMS) goal of supporting team science and collaboration with the Office of Data Science Strategy (ODSS) and the Office of Research on Women's Health's (ORWH) vision of preparing leaders in women's health research. In this respect, AMP AIM provides the necessary structure and expanse to advance leadership and mentoring skills of promising researchers committed to working within a large network of stakeholders. The goal of the LSP is to prepare next generation leaders of team science that will improve women's health. Furthermore, an expected outcome is increased representation of women scientists among leaders of complex, high-impact research programs in academia, industry, and the public health sector. The scientists chosen to participate in the pilot program will have the opportunity to leverage the expertise of professionals with diverse knowledge and skill sets to help tackle complex issues, which is a core tenet of the AMP AIM program.
LSP Program Goals
Autoimmune diseases afflict up to 1 in 12 Americans, with the vast majority being female. Notably, lupus is 9 times more prevalent in females and remains a top ten medical cause of death, while rheumatoid arthritis is 2-3 times more prevalent in females. Through partnership with AMP AIM, successful LSP scholars will collaborate with the AMP AIM investigators to leverage and augment the goals of the AMP AIM program.
These supplemental applications are designed to foster collaborative research with the AMP AIM Network to achieve the following:
Improve women's health by supporting the research and development of scholars who specialize in women's health studies in autoimmune and immune-mediated diseases.
Develop scholars' skillsets in team science so that they can become effective team leaders of large consortia.
Enhance scholars' leadership and mentorship experiences so they serve as effective mentors for future generations of team scientists focused on improving women's health.
Encourage new emerging leaders to explore unique scientific questions and approaches that can leverage AMP AIM infrastructure, samples, cohorts and/or data to further advance improved outcomes for women with autoimmune and immune-mediated diseases.
Synergize with the AMP AIM Network and contribute to the network's scientific goals.
Increase representation of women in science leadership.
LSP Program Scope and Components
This program focuses on positively impacting advancement of female scientists to team science and institutional leadership positions. Although over half of doctoral degrees in science and engineering are awarded to women (NSF 2019), female scientists are still significantly less likely to advance to senior leadership positions (National Academies, Promising Practices for Addressing the Underrepresentation of Women in Science, Engineering and Medicine, 2020). One significant barrier outlined in this recent National Academy report (Download: Promising Practices for Addressing the Underrepresentation of Women in Science, Engineering, and Medicine: Opening Doors |The National Academies Press) is the disproportionate time commitments and responsibilities of mid-level/newly tenured female scientists to teaching and mentoring activities. This program will provide salary support and protected time to develop leadership and team science skills for promising mid-career scientists committed to research to advance women's health.
The program aims to fund 3 to 4 applicants focused on research of female-dominant autoimmune or immune-mediated diseases. Program components are expected to include:
Support 20-50% of protected time for the Principal Investigator through this program. The minimum commitment is 20% effort, but more is encouraged.
Successful Scholars will have a full-time, research-oriented appointment anticipated to be at the equivalent of about the Associate Professor Rank at an academic, non-profit research institute, non-profit research organization, or industry research and development departments. They will have background and training in autoimmune or immune-mediated diseases, ideally those of increased incidence/prevalence in women. Applicants from non-academic/for-profit entities are not permitted to use funding support for PI salary from this award.
Scholars are expected to have already established their independent clinical or translational research programs and will be ready within 1-2 years to lead a multi-investigator grant like a U19, U54, P01, P20, P50 or similar federal award or intramural/ non-profit/biotech/pharma research program.
Scientific projects will utilize the AMP AIM infrastructure and enhance the program through exploring a complementary area of clinical research across diseases (e.g. pain, fatigue, depression, cognitive issues, etc.), new scientific question or approach using available samples (e.g. metabolomics, perturbomics, gene-dose effect, etc.), or a new data analysis approach to integrate findings within and across diseases.
Development of skills will consist of participation by Scholars in already established programs, as well as in a Scholar-specific curriculum with additional training and mentoring in the areas of team science, including topics such as leadership skill development, conflict resolution, mediation, casting a vision, communication skills, team dynamics and associated topics through lectures, workshops and mentoring.
Projects need to address important scientific questions that enhance the reach and impact of the AMP AIM program. Projects should benefit from expertise of AMP AIM investigators, infrastructure, clinical information, samples, and data that are to be collected, but also bring a unique question, approach or opportunity to the AMP AIM Network. More information on the proposed research for the Network can be found in the original AMP AIM RFA. Additionally, applicants are invited to reach out to the contacts listed in this RFA to discuss potential overlap as well as feasibility of their proposal. Successful applicants will integrate into the program through service on at least one working group and through other Network activities. Data from funded projects will be made publicly available through an NIH sponsored Knowledge Portal.
Applications from investigators within the AMP AIM Network or its associated institutions, as well as from investigators/institutions that are not currently affiliated with the AMP AIM Network, are all encouraged.
Eligibility
Ideal candidates for this award are mid-career investigators, as defined as being full-time associate or new professor level faculty or the equivalent at a research institute, non-profit organization, biotechnology or industry research and development department.
Candidates should have active research programs supported by mechanisms similar to an R01 for those in academia or lead similar types of programs in industry or for non-profit organizations. However, successful applicants would not have previously served as an overall PI of a team science grant (such as an U19, U54, P20, P30, etc.) or in an equivalent type position outside of extramural academia.
Not currently a K award recipient but usually within 15 years of terminal academic degree.
Applicant organizations may submit more than one application, provided that each application is scientifically distinct. A candidate can only submit one application. Duplicate or highly overlapping applications will not be considered for review.
Non-domestic (non –U.S.) Entities (Foreign Institutions) are not eligible to apply.
Non-domestic (non-U.S.) components of U.S. Organizations are not eligible to apply.
Key Dates
| | |
| --- | --- |
| Open Date | November 9, 2022 |
| Application Due Date | February 21, 2023 |
| Scientific Merit Review | March to May 2023 |
| Scholar Awardee Announcement | July 2023 |
| Anticipated Earliest Start Date | July 1, 2023 |
Application and Submission Information
Applications must include the following:
Cover letter to include:

Title of this funding opportunity announcement (FOA)
Names, address(es) and telephone numbers of the PD/PI
Names of other key personnel
Performance site locations
Candidate statement/goals
New skills to be acquired

Scholar and key personnel biosketches
Research plan (limit 6 pages):

Descriptive title
Research Strategy: the important women's health question(s) to be addressed
Specific aims
Preliminary data (if applicable)
Study Design
Analytic plan
Timeline of goals and milestones
Plans to integrate with AMP AIM
Plans for future collaborative/large project leadership

Letter of support from institution Chair, Dean or President expressing commitment to the leadership development of the candidate, plans for support during the Scholar's period of participation at the LSP with emphasis on protected time, any concurrent/ongoing institutional support, and future opportunities for leadership roles at the institution.
Budget and budget justification on appropriate NIH PHS 398 form page 4 https://grants.nih.gov/
Budget Inclusion: Application budgets are limited to $250,000 total costs per year (inclusive of F&A costs) for each of two years. This will be a cost-reimbursable award. A strong preference is given for an F&A rate of no more than 10% per year, (budget may be negotiated for cost-effectiveness). Allowable costs may include:

20 to 50% of salary and benefits for the PI
Support for travel to an annual AMP AIM Investigator Meeting
Support for proposed research work
Checklist
Awards will be made through the Opportunities Fund of the AMP AIM Program which is housed at the Oklahoma Medical Research Foundation.
To apply please submit an Application Form
Application Review Information
Only the review criteria described below will be considered in the review process. Applications submitted for this award are evaluated using a 2-tier process to prioritize candidates. Depending on the number of applications, the review committee will contain 4-8 members, with approximately half of the committee composed of scientists outside of AMP AIM. The committee will have members of various expertise/scientific backgrounds. Committee members will also have extensive experience in hiring and developing successful female faculty members. The committee will prioritize projects and individuals, and application finalists will be sent to the NIH for review, selection and approval.
As part of the scientific peer review, all applications will receive a brief written critique, and only those applications deemed to have the highest scientific and technical merit (generally the top half of applications under review) will be discussed and assigned an overall impact score.
Appeals of initial peer review will not be accepted for applications submitted in response to this FOA.
Review Criteria
Criterion 1: Candidate
Does the applicant possess the necessary expertise, experience and training to facilitate the research project being proposed? If established, have they demonstrated an ongoing record of accomplishments that have advanced their field(s)?
Criterion Weight ………………………………………………………………………………………………………………………… 40
Criterion 2: Potential for Team Science Leadership roles
Will this proposal facilitate professional growth and training to position the PI for advancement in team science and leadership roles?
Criterion Weight ………………………………………………………………………………………………………………………… 20
Criterion 3: Study Timeline
Is the proposed study timeline achievable and does it align with the AMP AIM research initiatives?
Criterion Weight ………………………………………………………………………………………………………………………… 5
Criterion 4: Institutional Support
Is there adequate institutional support for the investigator to carry-out the research plan and for protection of time to complete the work?
Criterion Weight ………………………………………………………………………………………………………………………… 10
Criterion 5: Significance and Innovation of Scientific Project
Does the project address an important scientific health issue? Is the prior research that serves as the key support for this project scientifically rigorous? If the aims for the project are achieved, how will scientific knowledge, technical capabilities and/or clinical practice be improved?
Potential for furthering proposed research: Will the proposed research have high likelihood of leading to future grant applications for funding?
Criterion Weight ………………………………………………………………………………………………………………………… 15
Criterion 6: Alignment with and potential in advancing AMP AIM
Will the proposed research project align with the scientific goals of AMP AIM? How will this research project advance the existing initiative?
Criterion Weight ………………………………………………………………………………………………………………………… 5
Criterion 7: Environment
Will the investigator's environment facilitate the research being proposed? Are the institutional support, equipment, and other physical resources available to the investigators adequate for the project proposed? Will the project benefit from unique features of the scientific environment, subject populations, or collaborative arrangements?
Criterion Weight ………………………………………………………………………………………………………………………… 5
TOTAL POINTS………………………………………………………………………………………………………………… 100
Other Review Criteria:
Protection of Human Subjects: For research that involves human subjects but does not involve one of the categories of research that are exempt under 45 CFR Part 46, the committee will evaluate the justification for involvement of human subjects and the proposed protections from research risk relating to their participation according to the following five review criteria: 1) risk to subjects, 2) adequacy of protection against risks, 3) potential benefits to the subjects and others, 4) importance of the knowledge to be gained, and 5) data and safety monitoring for clinical trials.
For research that involves human subjects and meets the criteria for one or more of the categories of research that are exempt under 45 CFR Part 46, the committee will evaluate: 1) the justification for the exemption, 2) human subjects involvement and characteristics, and 3) sources of materials. For additional information on review of the Human Subjects section, please refer to the Guidelines for the Review of Human Subjects.
Inclusion of Women, Minorities, and Individuals Across the Lifespan: When the proposed project involves human subjects and/or NIH-defined clinical research, the committee will evaluate the proposed plans for the inclusion (or exclusion) of individuals on the basis of sex/gender, race, and ethnicity, as well as the inclusion (or exclusion) of individuals of all ages (including children and older adults) to determine if it is justified in terms of the scientific goals and research strategy proposed. For additional information on review of the Inclusion section, please refer to the Guidelines for the Review of Inclusion in Clinical Research.
Potential Oral Presentations from Finalists (If Needed): Applicants will be informed after initial review of their applications whether they will need to provide an oral presentation with the ability for Q&A to the AMP AIM Steering Committee or Clinical Subteam.
Award Administration Information
Upon final selection, "Just in Time" (JIT) and associated subcontract documentation will be requested from the Scholar and their primary home institution. JIT information, along with the application information and an associated statement of work, will be reviewed by the PI and Program Manager for completeness and then internally reviewed at the Oklahoma Medical Research Foundation (OMRF) for final review and to request additional information as needed.
Once all information is received, the awards will be forwarded for approval by the NIH Grants Management office.
A written notification will be provided to the applicant institution. This subaward will be issued to the applicant's parent institution from the OMRF AMP AIM Opportunities Fund.
Invoicing from the Scholar parent institutions will be provided at least quarterly and items which are allowed based upon the funded grant proposal will be paid. Please see budget justification for more details.
Awardees must comply with any funding restrictions as previously described. Selection of an application for award is not an authorization to begin performance. Any costs incurred before receipt of the NoA are at the recipient's risk. These costs may be reimbursed only to the extent considered allowable pre-award costs.
Any application awarded in response to this FOA will be subject to terms and conditions found on the Award Conditions and Information for NIH Grants website. This includes any recent legislation and policy applicable to awards that is highlighted on this website.
Individual awards are based on the application submitted to, and as approved by, the NIH and are subject to the IC-specific terms and conditions identified in the award notice.
Institutional Review Board or Independent Ethics Committee Approval: Recipient institutions must ensure that all protocols are reviewed by their IRB or IEC. To help ensure the safety of participants enrolled in NIH-funded studies, the awardee must provide NIH copies of documents related to all major changes in the status of ongoing protocols.
9. Data and Safety Monitoring Requirements: The NIH policy for data and safety monitoring requires oversight and monitoring of all NIH-conducted or -supported human biomedical and behavioral intervention studies (clinical trials) to ensure the safety of participants and the validity and integrity of the data. Further information concerning these requirements is found at http://grants.nih.gov/grants/policy/hs/data_safety.htm and in the application instructions (SF424 (R&R) and PHS 398).
Organization Contacts
Program Administration Contact
Jennifer Seifert, MPH
Oklahoma Medical Research Foundation
Arthritis and Clinical Immunology
Email: Scholars-AMPAIM@omrf.org
Scientific Research/Peer Review Contact
Oklahoma Medical Research Foundation
Email: TSLSPWomen@omrf.org
Phone: 405-271-4987
Other Information
RFA Advertisement
The RFA will be advertised nationally through a variety of sources, including but not limited to the: NIH ORWH, NIAMS, NIAID, NIDCR, NEI, NIGMS IDeA and NARCH programs and NIMHD RCMI programs, FNIH and partner AMP AIM companies, AMP AIM Foundations (Sjögren's, Psoriasis, Arthritis, LRA), FOCIS (general and through the DEI & Women's committee), AAI (general and through the DEI & Women's committees), ACR, AAD, ASN, AAAI, CAP, Dentistry, AAO, and AAMC/AAHC (MOSAIC AAMC DEI program and Women'' committees), plus other agencies as appropriate.
AMP AIM Network Policies
Selected applicants must be willing to agree to and abide by the AMP AIM Network policies.